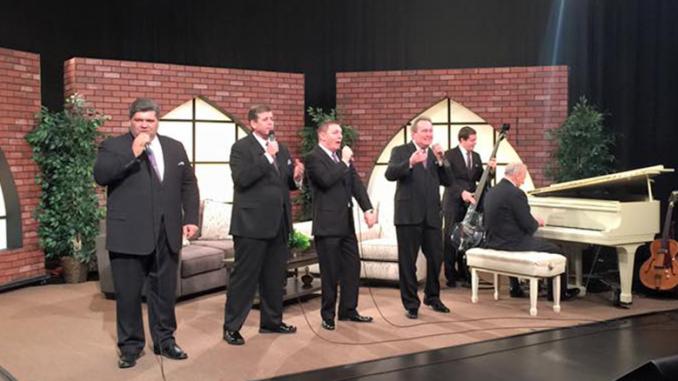 SATURDAYS AT 2:30 PM
Gospel Music USA showcases many of the leading names and new faces of Southern Gospel music. Hosted by three veterans of Southern Gospel music, Mike LeFevre of The LeFevre Quartet, Karen Peck Gooch of Karen Peck & New River, and Danny Jones of Singing News Magazine, Gospel Music USA is filled with lots of great music, interesting interviews—and a lot of laughs because no one knows what will happen next.
Gospel Music USA airs every Saturday at 2:30 p.m. on WATC and Saturday nights as part of the "Saturday Night Gospel Sing" at 9:00 p.m. on WATC TOO.
Follow Gospel Music USA on Facebook: https://www.facebook.com/GospelMusicUSA